Jumping into home fitness? You may need some advice and tips that will help you maximise your workout and achieve a truly healthy, strong and feminine body.  We try mix things up and make your workout more interesting and fun. We are the motivation, inspiration and dedication to get you through. We are the health and fitness balance you need.
Not everyone has room in their day to schedule a gym visit and may be wondering how to get fit at home. Maybe it's the lengthy commute, or the mental fatigue. Yet, you need to get fit. Simply 45 minutes of exceptional exercise activities with a personal trainer can get your heart dashing, endorphins streaming and kick-start your immune system. High intensity exercise can keep on consuming calories for to 24 hours after you've completed.
We simply find it hard to stick to the workouts without the motivation of a personal trainer. We like our reasons and excuses – we made them up, so rather stick to them instead. Which is the reason it's a great idea to employ a personal trainer to visit you at home. Somebody to inspire you, help you stick to your objectives, and above all, help you explore the realm of health and fitness. The activities are speedy and straightforward, you get the most out of your workout, so you can do them from the solace of your lounge. You can tone the entire body, send fat smouldering and pump that charging muscle. So whether you need arms similar to Cameron Diaz, a bum almost the same as Rihanna or legs just like a Victoria's Secret girls, truly get an incredible workout with a home fitness personal trainer. Fit into that swimming outfit in time for summer.
I have no time to work out at home, even with a trainer, what would I be able to do?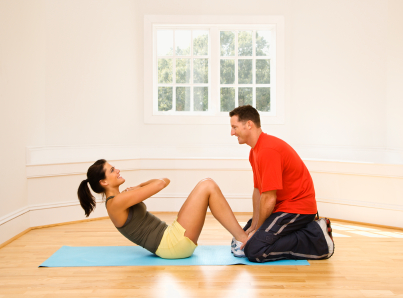 This is, by a long shot, the most widely predictable objection to exercise. On the off chance that this is a problem for you, focus on getting little workouts in for the duration of the day. In the event that your employment takes the greater part of your time, consider taking 5-10 exercise breaks (opposed to smoking breaks) and stroll at moderate power, where you break a little sweat and are marginally there. Taking these breaks are useful for physical wellbeing, as well as for mental wellbeing. You will retreat to work feeling revived and fulfilled.
In the event that home life devours the majority of your time, consider doing squats or other muscle toning activities with the family, have an exercise evening. In the event that you sit for long periods, use an exercise ball rather than a seat to sit on. Stroll on the treadmill amid telephone calls at the office.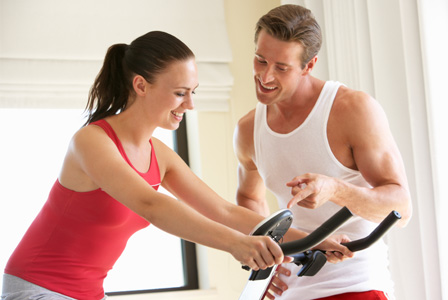 These are little changes that can have an enormous effect in general well-being and weight reduction. What's more it will show small improvements over doing nothing!